– Organize | Track | Clean | Remind SMS's
Sunami analyses your SMS inbox to curate promotional information like Offers, Coupons,Deals, & other info from your favorite Brand/Store/Bank/E-Commerce Site, keeps track of all incoming Promotional SMS and automatically segregates category wise like Food, Banks & Finance , Electronics , Travel, Lifestyle , Entertainment , Telecom Operators, Health& Fitness keeping your Inbox safe and clean.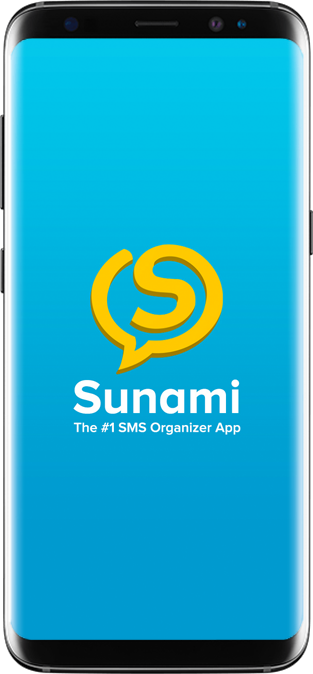 SMS Organizer App.
Organize | Track | Clean | Remind SMSes
SUNAMI App can be set as your default SMS app with Dual Sim Support & spam free for personal messaging . SMS SUNAMI is a FREE SMS Organizer / Messenger App for Indian smartphone consumers to stay away from SMS Spam.
Auto-Organises SMSes into various categories like Banks & Finance, travel, Entertainment, Telecom operators etc. The app is built to work perfectly offline i.e. without an Internet connection. All Organizing and reminders happen on the device. Over 400+ Brands are recognised and filtered.
Our product StreetSmart CEO got invited by Prime Minister of India Narendra Modi at Startup India Movement in Delhi.

We showcased our Street Smart Product & SMS Sunami Product @ TechHub,Bangalore. Received highly postitive Response.

A Start-up Incubator Venture, is collaborating with Get in the Ring (GITR), and we have selected in top 8 startups.
Sunami
Features .
Amazing features of Sunami app.